Our Company
Eland Inc. is a World Class Supply Chain Solutions provider focused on the foodservice industry. We offer over 30 years experience dedicated to the green coffee and tea trades and have been providing supply chain solutions since 1978.
Eland Inc. was established by Doug Eland in 1988 as Eland & Associates reflecting a network of logistics professionals. In its humble beginnings operating from a one bedroom apartment in Mississauga, Ontario Doug had a vision to encompass all the logistics solutions required to service the green coffee trade under one roof.  By 2002 it became the largest supply chain service provider in Canada to bring solutions to the green coffee trade.
Eland now operates a World Class distribution facility strategically located in Mississauga's commercial and industrial heartland.
Our History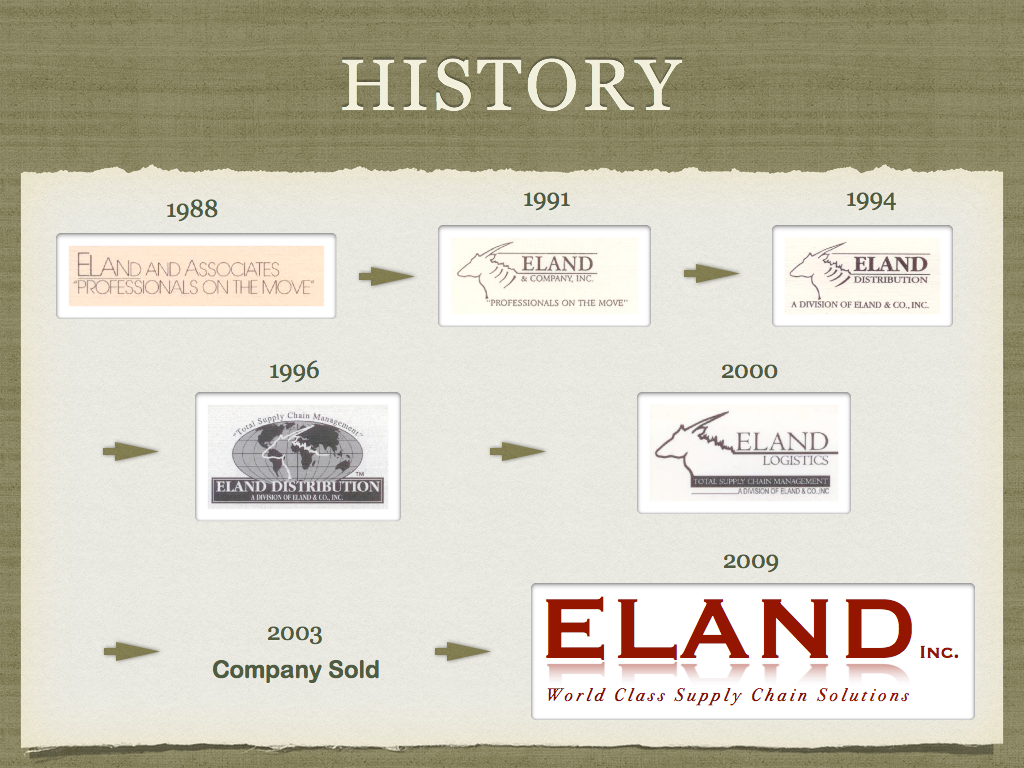 Our Values
Transparency
We are committed to World Class in all respects – people, partners, service.
Integrity
We believe in transparency, integrity, accountability, honour, respect, and fairness in all business and personal dealings.
Accountability
We strive to be good corporate citizens and to be the very best at what we do while earning a reasonable profit for ourselves and our partners.
Our Technology
We believe in future ready leading edge technology relying on companies that World Class companies rely on. Our operation is powered by 3PL Central, a robust and dynamic WMS engine complementing our use of cloud-based technology.
Our Sustainability
As committed corporate citizens, we believe in environmentally best-practices including efficient and clean running material handling equipment and operating a certified organic facility.  We operate the only BRC certified operation servicing green coffee in Canada.  Cleanliness and food safety is our priority.
Proud Member of